Happy HNT from my Leg!
Good morning, everyone! Before you even consider looking at the photo before you (is it my leg OR my arm?), De-Lurk!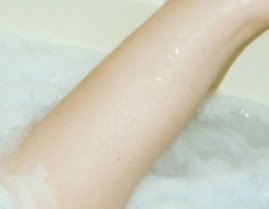 Now...as promised, I am participating in HNT and dedicating it to those who, in keeping with National De-Lurking Week, have posted comments since Monday, with a special nod to Janky. For those of you who have STILL not de-lurked, and there are many, the time is now! Just do it!

Here's a quiz... what is the significance of the photo I posted for HNT? If you read "100 Things About Me", found to your right, you might know the answer.

As an aside, I expect at least a few congrats on the good news I posted below. I'm pretty damn happy about it. Have a GREAT day!